Fan Information for Bee Jay Home Opener
Brock Kappelmann - June 14, 2020 3:12 pm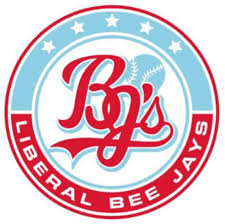 The Bee Jays have their 2020 home opener tomorrow, Monday, June 15, at 7pm against the Oklahoma Mudcats. A few reminders for our fans:
* There is no admission fee thanks to our buyout sponsor Hornung Funeral Home.
* Social distancing is recommended and encouraged. There are no specific rules, but please be respectful of the personal space of others, and the personal choices of others. Brining lawn chairs and sitting in the grass as opposed to the grand stands is a great way to social distance. Masks are not required, but will be allowed.  We understand that we have a certain responsibility for fan safety, and while we do not have specific rules in place regarding the coronavirus, we understand the health risks of the virus and will support the efforts and desires of our fans who want to attend the game in person, but who also choose to use recommended protective measures. Fans must respect these decisions.
* The concessions stand will be closed until further notice. Fans can bring their own food and non-alcoholic beverages into the ball park.
* The restrooms will be open.
* The merchandise trailer will be open, but we will not take credit/debit card payments for now. Cash transactions only.
* Bottled water will be provided at Monday nights game courtesy of KSCB, while supplies last.
* Fans who can not attend in person can listen locally on KSCB AM 1270, or streaming audio at Kscbnews.net. You can also watch the game on our streaming service https://team1sports.com/beejays/
It's certainly been a very different time of preparation for us as we had to navigate so many uncertainties and rapidly changing situations, but we made it through, and the "Tradition of Excellence" continues in Liberal! We hope to see a big crowd tomorrow night, go Bee Jays!