Family Home Destroyed By Fire In Guymon
KSCB News - October 13, 2010 12:00 am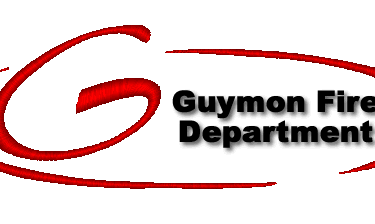 Fire completely destroyed a family's home and all its contents Monday afternoon. At 1:45pm, the Guymon Fire Department responded to the 911 call of a structure fire at 806 NW 1st street. "First arriving units found heavy flames and smoke coming from the back of the house and could be seen over the rooftop", said Assistant Fire Chief Grant Wadley.
As fire units were arriving at the scene the fire spread to the rest of the entire home. Occupants, Sherry Sintas and her small children, were home at the time of the fire and able to get out of the home without serious injury. Firefighters worked quickly to prevent the fire from spreading to nearby trees and fence line of nearby neighbor's property.
Preliminary reports suggest that the fire started in the kitchen area of the home then quickly spread into the ceiling and throughout the rest of the home", Wadley said. It took Guymon Firefighters 30 minutes to get the blaze under control with the home determined a total loss. Estimated home loss is $100,000. Fire crews stayed on the scene for an additional 2 hours
Guymon Fire Department responded with 2 fire units, 1 Paramedic unit, and 2 command units to this scene. They were also assisted by the Guymon Police Department, City of Guymon Gas & Water Department, Tri-County Electric, PTSI, Guymon Emergency Management, and the local American Red Cross.