Explosion in Bucklin, Victims Identified
Joe Denoyer - October 15, 2023 12:56 am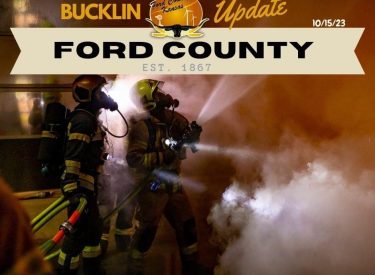 On October 14, 2023 at approximately 5:28 p.m., Ford County Communications received calls of an explosion in the 100 block of west Center Street in Bucklin, Ford County, Kansas.
Members of the Ford County Sheriff's Office, Ford County Fire/EMS and Bucklin Fire Department responded.
Three individuals were located inside the building deceased and a fourth was transported to St. Catherine Hospital in Dodge City for medical treatment.
The investigation into the explosion continues. The structure is considered a commercial building on west Center Street and was being remodeled at the time of the incident.
The deceased have been identified as:
Jerry Isakson (26), Dodge City
Robyn Hamilton (29), Dodge City
Stormi Isakson (19 months), Dodge City
Injured identified as: Christian Stimpert (26), Bucklin
The cause of the explosion and deaths are being investigated as an accident with the assistance of the Kansas State Fire Marshal Office and Ford County Fire.