Equity Exchange Fire/Explosion at 140 S Kansas Avenue
Joe Denoyer - June 12, 2020 7:56 am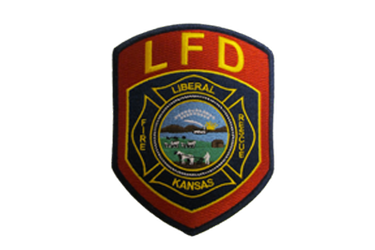 The Liberal Fire Department was dispatched to a possible explosion at the Equity Exchange located at 140 S Kansas Avenue on June 11, 2020, at 4:22 p.m. Initial reports were a large amount of flames and smoke by 911 callers. Upon arrival, firefighters found no visible flames but did encounter light to moderate smoke coming from the top of the bins on the northeast part of the annex. There was a small hole in the top side of one of the bins with smoke exiting the hole and visible damage to other parts of the elevator operations. There was one minor injury associated with the incident and the subject refused treatment and transport by Seward County EMS. The Liberal Fire Department worked closely with Equity Exchange management personnel to assess the hazards and mitigate the incident. After gaining access to the top of the structure, firefighters found that there had been an explosion and flash fire in the bin(s) and there was grain still smoldering in two of the bins. It was determined, by officials, to seal the bins and allow the grain to smolder as the safest method to deal with the smoldering grain during the overnight hours. Liberal Fire Department personnel cleared scene at 10:32 p.m. The cause of the fire/explosion is under investigation and personnel will be back on site this morning working to determine a cause with property owners/management.
In a statement from Equity Exchange:
The Liberal location of Equity Exchange experienced a grain dust explosion this afternoon, June 11. One employee suffered a slight injury and was treated at the scene. The damage is limited to the north annex of the elevator. The Liberal grain elevator will be closed the rest of today and all day tomorrow June 12 as investigators determine the cause and examine the facility for damage.
Equity would like to thank the Liberal Fire Department and Seward County Emergency Services for their quick response and assistance with this situation.
The Liberal Fire Department responded with 20 personnel, 2 engines, 1 aerial platform, and 2 support vehicles. The Liberal Fire Department would like to thank the Liberal Police Department, Seward County EMS, and the Street Department for their response and assistance with the incident.