EMS Band Director Johnson to march in 2022 Rose Parade®
Joe Denoyer - November 22, 2021 2:53 pm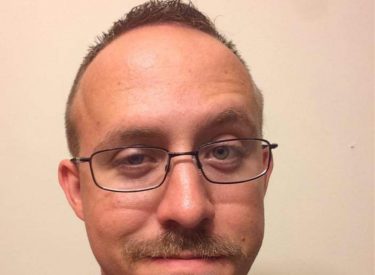 Local band director to join others from across the country to march in unprecedented marching band
Andrew (Drew) Johnson, band director at Eisenhower Middle School, will join band directors from across the country next January 1 in the annual Pasadena Tournament of Roses® Rose Parade. 
    A custom-designed animated float will lead a "marching band of band directors" up to 300 strong (278 at last count) from across the country. The Michael D. Sewell Memorial Foundation, based in Pickerington, Ohio, is the sponsoring organization behind the project. The foundation was created to recognize and carry on the work of the late Mike Sewell, who dedicated his life to the school and community music programs in Pickerington and the Central Ohio area for more than 38 years. 
    The parade entry will convey the theme, "America's band directors: We teach music. We teach life." The extraordinary dedication and accomplishments of band directors are well known to their students, to parents and to school teachers and administrators. No matter where they teach and work—public and private schools, colleges and universities, the military, community bands—dedicated music educators and leaders work long hours to not only teach and direct music, but to teach life itself. Students' lives in particular are positively changed by a motivational leader who taught, inspired and mentored them.
    Drew Johnson is in his third year as the band director at Eisenhower Middle School, and his seventh year with USD 480. He has also coached the bowling team at Liberal High School all 7 years. Prior to EMS, Johnson served as USD 480's Assistant Band Director, aiding daily at Liberal High School, Eisenhower Middle School and Seymour Rogers Middle School. He grew up in Liberal as a Warrior and Redskin, graduating from LHS in 2005. After graduation, Johnson moved to Dodge City to attend DCCC. He then moved to Radford, Virginia to earn his Bachelor's Degree in Music Education from Radford University. Johnson took his first teaching job as the band and choir director at Charlotte Learning Academy in Charlotte, North Carolina, before moving back to Liberal a year later.
    The 5.5 mile-long parade will be televised on ABC and NBC at 10:00 am CST on January 1st and Johnson will be playing the tenor saxophone. Complete details on the project are available on the Saluting America's Band Directors website, BandDirectorSalute.org.