Elmo, Snow White,Mickey And Minnie Mouse To Be At KSCB Chili Cook-Off
KSCB News - September 22, 2010 12:00 am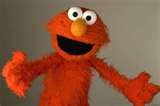 Who wouldn ??t want their picture taken with Mickey Mouse? Or Minnie Mouse? Or Snow White? Or Elmo? Thanks to Special Delivery 4U helping out the Seward County United Way, you can have that opportunity at the Chili Cookoff and Duck Race on Saturday at Blue Bonnet Park.
From 11 a.m. to 1 p.m. at the Seward County United Way booth, Al Cruz with Special Delivery 4U will be providing characters in a variety of Disney costumes for pictures. ??If you use your camera, we ??re asking for a $1 donation. We also will have a Polaroid camera available, and those pictures will cost $3, ? said Kay Burtzloff, executive director of the Seward County United Way. All funds will go to the Seward County United Way to support its 28 local agencies.
??We really appreciate the support that Al is giving us with his new business. We think kids will really enjoy seeing the characters so even if you don ??t want a picture, drop by so they can say hi to their favorite characters, ? Burtzloff said.
The cost is just $1 donation for if you use your camera or $3 donation for a polaroid picture. Just another fun thing to do at the Chili Cook Off!
For more information about this event or the Seward County United Way, contact Burtzloff at 624-5400 or [email protected]