Elkhart Eyes District Title
KSCB News - August 17, 2012 2:38 pm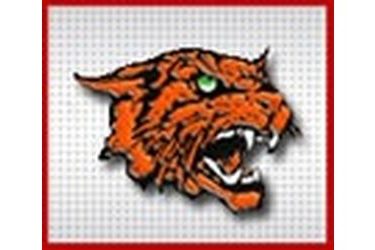 Elkhart's head football coach knows it won't be easy. Third year head coach Khris Buckner learned the past two years that some of the best football in 2A is in our little southwest corner of the state. Meade and Stanton County have proven to be two of the top teams in the state and this year should be no different. But that doesn't change Buckner's approach with his emerging bunch of Elkhart Wildcats. His team's goal is to win the district and if you do that, you are one of the state's championship contenders.
Elkhart returns nine offensive starters and eight defensive starters from their 3-6 team last year. The Wildcats have 30 players out for football. They return junior quarterback Alex Gomez after he passed for over 21-hundred yards and 18 scores last year. They have a chance to be one of the more athletic teams around after Buckner says many of his players put on 10 to 15 pounds of muscle in the weight room. 6'4" 215 pound senior te/de Hunter Burnett; 5'10" 260 pound junior lineman Wyatt Howe; and 6'3" 235 pound sophomore Wesley Higgins anchor the line. Junior rb/lb Austin Bond moves in from Southwestern Heights and should help. A.J. McKinley, a 6'2" 185 pound wr/s could burst onto the scene.
Buckner was a guest during the Friday morning Sportsguys.
Schedule
August 31- Turpin
September 7- at Southwestern Heights
September 14- Lakin
September 21- Leoti
September 28- Sublette
October 5- at Cimarron
October 12- at Stanton County
October 19- at Meade
October 26- Syracuse