Elkhart Bank Fails, FDIC Takes Over
Joe Denoyer - July 28, 2023 7:44 pm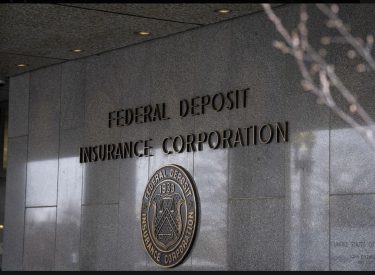 Heartland Tri-State Bank of Elkhart, Kansas, failed on Friday, with the Federal Deposit Insurance Corporation taking control.
The FDIC agreed to assume all the deposits of Heartland Tri-State Bank to protect customers, entering a purchase and assumption agreement with Dream First Bank of Syracuse, Kansas.
That means the four branches of Heartland Tri-State Bank will reopen as branches of Dream First Bank on Monday.
The recent closures of First Republic, Silicon Valley Bank and Signature Bank this year have shaken up the banking industry, prompting lawmakers to introduce new legislation to protect customer deposits and stabilize the financial system.
Heartland Tri-State Bank is the first bank to fall since First Republic, the nation's second-largest bank failure ever, in early May.
The FDIC said bank customers can access their money by writing checks or using ATM or debit cards. They also won't have to change their banking, as they will automatically become customers of Dream First Bank.
Heartland Tri-State Bank had approximately $139 million in total assets and $130 million in total deposits, the FDIC said. Dream First Bank also agreed to buy "essentially all" of Heartland Tri-State's failed assets.
Loan customers should also be largely unaffected, the FDIC said, because the FDIC and Dream First Bank are entering an agreement to share in the losses and potential recoveries on the loans.
"You should continue to make payments, including escrow payments, as usual; the terms of your loan will not change," the FDIC said.