El Reno Tornado Largest Ever Recorded
KSCB News - June 4, 2013 3:18 pm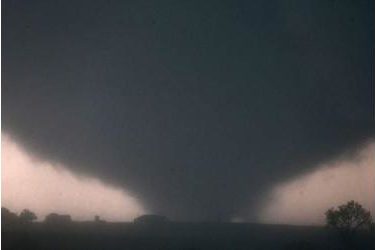 The National Weather Service says the deadly tornado that struck near Oklahoma City late last week was another top-of-the-scale EF5 that packed winds reaching 295 mph. The weather service also says the twister's 2.6-mile width is the widest ever recorded.
The weather service initially rated the Friday tornado that hit El Reno as an EF3. But the agency upgraded the ranking Tuesday after surveying damage. Eighteen people were killed in the tornado and subsequent flooding in the Oklahoma City metropolitan area.
The weather services says the El Reno tornado tops a 2.5-mile wide tornado that hit Hallam, Neb., in
The update means the Oklahoma City area has seen two of the extremely rare EF5 tornadoes in less than a month. The other hit Moore on May 20, killing 24 people.