Eisenhower Middle School to Hold Enrollment Informational Sessions
Joe Denoyer - February 17, 2022 8:57 am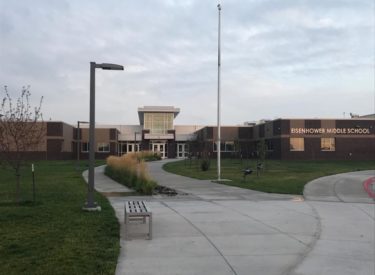 Eisenhower Middle School will hold 6th Grade enrollment informational sessions beginning February 22nd. The Learning Sessions will include:
General Information
AVID Information
Core Classes
Elective Offerings
Building Tour
and a Question and Answer time.
The times for the student who will be attending Eisenhower are as follows:
Cottonwood 5th Graders, Tuesday February 22nd from 6:00-7:30pm
Prairieview and Meadowlark 5th Graders, either Tuesday the 22nd or Monday February 28th, 6:00-7:30pm
MacArthur 5th Graders, Monday February 28th, 6:00-7:30pm.
All sessions will be held in the Eisenhower Middle School Cafeteria.