Eighth Ranked Seminole State Sweeps SCCC Softball
Brock Kappelmann - March 11, 2021 6:38 am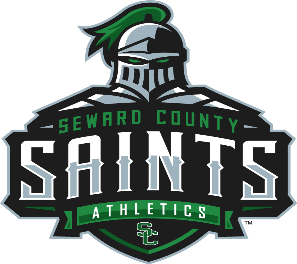 Kenny Hernandez
Seminole, OK – The Lady Saints traveled to Oklahoma to take on the #8 Seminole State College Trojans in an early non-conference battle.  After a competitive game 1 in which the Lady Saints lost 6-2, the Trojans took game 2 15-0.  The Seward County Softball team returns to the diamond on Thursday, March 11th to kick off KJCCC play as they take on Garden City Community College in Garden City.
The Lady Saints battled in game 1, only trailing by 1 run entering the bottom of the 4th.  The Lady Saints were able to score their first run in the top of the 2nd on an RBI triple by Ashley Low.  The hit scored Jacie Scott, who notched 1 of her 2 singles in the inning. On the mound for the Lady Saints was Ireland Caro, who pitched 6 strong innings.  The Lady Trojans were able to break the game open in the bottom of the 4th, scoring 4 unearned runs after a 3-run home run.
Seward County was able to add a run in the top of the 6th. After Macy Cesa-Spearman reached on a single to left field, she was able to advance to third on a throwing error by the catcher after a bunt by Melissa Crisanti.  This allowed Jaci Oakley to notch an RBI with a flyball to leftfield.
Macy Cesa-Spearman and Jacie Scott led the Saints with 2 hits each while Ashley Low and Jaci Oakley each had 1 RBI.  Ireland Caro pitched 6 innings, allowing 7 hits and 6 runs, only 1 earned.  She also struck out 3 batters.
In Game 2, the Lady Saints struggled to get things going.  In both the first and second innings, the Lady Saints were able to get two runners on base with less than two outs.  However, both times the Lady Trojans were able to pitch their way out of the jam.  After giving up 3 runs in the 2nd and 3rd innings, Seminole State put the game away in the 4th with a 9-run 4th inning.
Ashley Low led the Saints with 2 hits and 3 total bases and AJ Luna reached base twice with two walks.  Alyssah Pontoja took the loss in 4 innings pitched.