Eat Out for United Way
KSCB News - September 29, 2010 12:00 am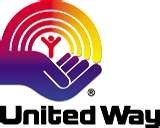 If you can eat, you can donate to the Seward County United Way. Four restaurants are on the schedule to help out the United Way.
??We had tremendous success when we partnered with four restaurants last year, ? said Michele Gillispie, 2011 Campaign Chair, ??Each restaurant has pledged to give us a portion of their proceeds for their day and time. All you have to do is eat at the restaurant during their United Way time and you ??ll be supporting the Seward County United Way ??s 28 local agencies. It doesn ??t cost you anything extra. The easy way to remember it is that you dine to donate. ?
The first ??Eat Out for United Way ? is set for 5 to 10 p.m. Tuesday, Oct. 5, at Vargas Restaurant. "Vargas was actually one of the first restaurants to do an event with us," said Kay Burtzloff, executive director of the Seward County United Way, "and every year, they've invited us back for another."
The next Eat Out for United Way is the North and South Pizza Huts from 5 to 9 p.m., Thursday, Oct. 14. "We really appreciate all the support that High Plains Pizza gives to all the non-profits and schools," said Gillispie. ??This year we ??re doing it in conjunction with Garden City and Dodge City. This will be the first time when the threes Southwest Kansas United Ways have done an eat out on the same day. ? Carry-out orders also count.
The third Eat Out for United Way will be from 4 to 8 p.m. on Friday, Oct. 22, at the North and South McDonalds. ??McDonald ??s has been a strong supporter of the Seward County United Way, ? said Gillipsie, ??and this has always been a successful event for us. We hope people will come out to eat and support the United Way. It also counts if they go through the drive through. ?
The fourth Eat Out for United Way will be from 5 to 9 p.m. Friday, Oct. 29, at Ruffino's Restaurant at the Depot. "This is the second time that Ruffino's has joined with us for an Eat Out event and we're very happy that they ??ve decided to do it again this year. They kicked off the campaign last spring with a wine tasting that started us off with a $1,000 donation. ?
Gillispie said, ??We will have Seward County United Way volunteers on hand to thank the diners and to help in any way that we can. This is a fun way for people to show support for United Way and also to support the restaurants who have made the commitment to help in our community."
For more information about the Seward County United Way, call 624-5400 or email [email protected].