Eagle Med To Leave Guymon
KSCB News - June 18, 2009 12:00 am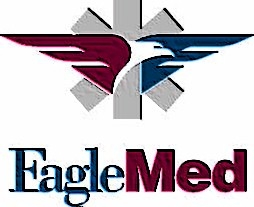 EagleMed announced they will be leaving the Guymon airport and relocating the local aircraft.
The Wichita, Kan. based company announced that the move would take effect immediately.
The C-90 KingAir aircraft's new home will be at an an undisclosed location in Southwest Kan.
The C-90 KingAir aircraft is currently located at the Guymon Municipal Airport where it has been stationed since EagleMed got the blessing of the Airport Board and opened a local base in April 1, 2008.
The decision was based on referral pattern and length out of hospital time. According to sources, the aircraft needed to transport at least 25 patients a month to "break even." There have been several months where that quota was not made.
EagleMed says it will continue to serve the Oklahoma and Texas panhandles with the KingAir fixed wing aircraft. They also plan to continue to honor all memberships purchased locally which offer a discounted transport.
A statement issued by EagleMed read, "The City of Guymon, Guymon EMS & Fire, Memorial Hospital of Texas Co. and Guymon Municipal Airport have all been outstanding and EagleMed would like to thank them for their past and continued support