Dunaway Manor/Heritage Community to Provided Hot Meals for the Elderly and Handicapped
Joe Denoyer - April 23, 2020 1:37 pm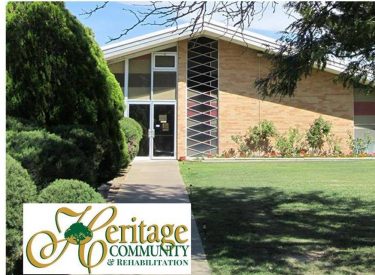 Beginning May 1, 2020 Dunaway Manor/Heritage Community will be providing hot to go meals for the elderly and handicapped in our area. Currently there are no meals being prepared or served to the elderly and handicapped in the Guymon/Texas County area on Fridays, Saturdays or Sundays. Many of our elderly and handicapped are unable to prepare meals or to get out and get groceries to make meals from. We recognize this to be a great need in our community and we are stepping up to make food available for them.
How to get a meal:
Call 580-338-3186 before 9:30 AM on Friday, Saturday or Sunday and tell us you need a meal. We will have the meal packaged and ready for you by 11:45AM that day, and will pass out meals until 12:15PM. The meal will consist of our entrée of the day, vegetables, bread and a dessert, the menu will be the same that we are serving our neighbors and team members for lunch that day. If the person can afford to give us a donation for the meal, we will accept that, but no one will be denied a meal if they can't give a donation. We are asking that only elderly and handicapped persons order a meal.
Dunaway Manor/Heritage Community is doing this as a service to our elderly in our community, and if you would like to donate to help us with the cost of this service please contact Dan Stiles, Campus Director at 580-338-3186, extension 201.
Dunaway Manor/Heritage Community does not discriminate against any one regardless of their race, creed, religion or orientation.