Drunk Man Steals Lawn Mower, Mows Parents Lawn
KSCB News - May 2, 2011 8:37 am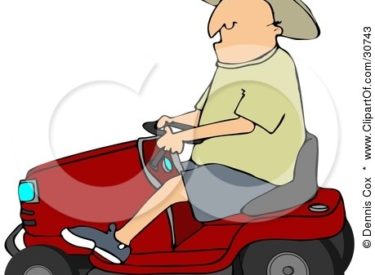 Authorities say a man who was drunk and looking for a place to sleep broke into a trailer behind a Connecticut high school, then instead stole keys to a lawnmower and went for a joyride during which he mowed his parents' lawn.
Police in East Lyme say 22-year-old Nikolaus Trombley was caught on tape early Wednesday stealing the lawnmower from East Lyme High School.
Police say Trombley told them he was looking for the keys to the school when he found the keys to the lawnmower. He rode it three miles to his parents' house, mowed the lawn and started to head back to the school but abandoned the mower on the way.
He's charged with third-degree larceny and burglary.