Drug Bust in Hooker Three Arrested
Joe Denoyer - April 4, 2022 3:24 pm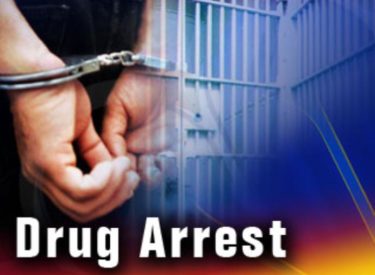 By the Hooker Advance
According to Kevin McIntire, District One Narcotics Task Force Agent, on March the 3rd, 2022, a two month investigation targeting local sources, ended with two search warrants for counterfeit pills containing Fentanyl. The investigation began after  a several near-fatal overdoses involving the drug in Texas County were reported.
Agents and Investigators from the Oklahoma Bureau of Narcotics, District One Task Force, the Hooker Police department, Texas County Sheriff's Department, Oklahoma Highway Patrol and the Department of Homeland Security served the search warrants on two addresses in Hooker. Three individuals involved in the distribution were arrested, James Brecheisen III, Luis Sanchez, and Noemi Garcia. They are being charged with trafficking controlled substances, drug distribution, maintaining a place where drugs are distributed and child neglect.
Three other individuals were also arrested on unrelated warrants out of Kansas and Oklahoma.
Officers seized Fentanyl pills, cocaine, methamphetamine, and marijuana. This investigation is ongoing as investigators search for others involved. Anyone with information is urged to contact the  District One Task Force.