Drought Could Affect Budget
KSCB News - May 9, 2011 8:15 am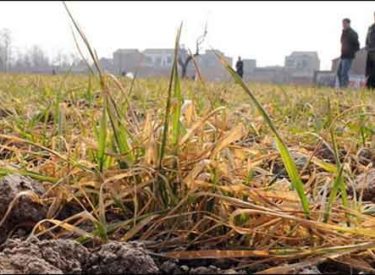 The effects of a deepening southwestern
Kansas drought seem to go on forever when viewed from a Kansas
National Guard helicopter.
Parched fields that never spouted, burnt railroads and brown
pastures stretch into the dust-tinged horizon. Many areas have
received less than two-thirds of their normal rainfall over the
past year.
Legislative leaders say the drought's full effects won't be
known for some time, but likely will be felt in state revenue
collections.
That's a concern as House and Senate negotiators try to finish
the 2012 budget. There are signs the state economy is emerging from
the recession, but a slump in agriculture could blunt the recovery
and force further cuts in state services.