Driver Issued Several Citations in Local Accident
Joe Denoyer - July 22, 2021 8:10 pm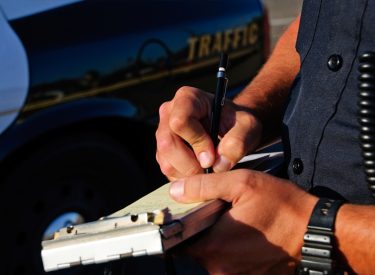 On Wednesday, July 21st at 1:50pm, the Liberal Police Department, Liberal Fire Department, and the Seward County EMS were dispatched to the intersection of Pershing Avenue and Pancake Blvd. on the report of an injury accident.
Upon arrival, a white 2015 Hyundai Santa Fe was facing southbound in the southbound lane of S. Pershing Ave. with a black 2010 Chevy Camaro northbound in the southbound lane of Pershing Ave. Both vehicles were showing heavy front-end damage with all air bags deployed.
The driver of the Camaro was northbound from Pancake Blvd. and veered left of center striking the Sante Fe head on. The driver stated she was attempting to turn into a parking lot along the west side of the roadway but wasn't sure what exactly happened. She stated she may have been adjusting something on the vehicles radio. The driver of the Santa Fe stated she was southbound when she observed the Camaro veer from the northbound lane at a high rate of speed before it collided directly into the front of her vehicle.
The driver of the Camaro was complaining of stomach and head pain and was later transfered by EMS to Southwest Medical Center. The driver of the Santa Fe was complaining of chest pains and was taken to Southwest Medical Center by friends.
The driver of the Camaro was issued citations for no drivers license, no insurance, left of center, inattentive driving, no seatbelt, and having a passenger not wearing a seatbelt.