Driver Hurt After Car Strikes A Cow
KSCB News - July 10, 2013 1:25 pm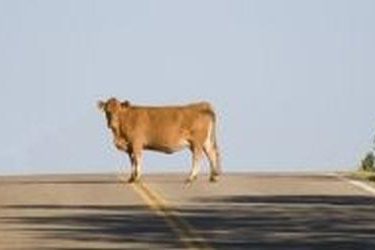 A Texas man is recovering after he struck a cow while driving in western Kansas early this morning.
The crash happened shortly before 6 a.m. on US-83, about 8 miles south of Garden City in Finney County.
According to the Kansas Highway Patrol, 25-year-old Ricardo Galvan of San Juan, Texas was northbound in his 1998 Chevrolet Suburban when he hit a cow standing in the middle of the highway.
Galvan was taken to a Garden City hospital for treatment. It's unclear what became of the cow.