Driver captured 4-years after he fled fatal SW Kansas crash
Joe Denoyer - August 2, 2023 8:59 am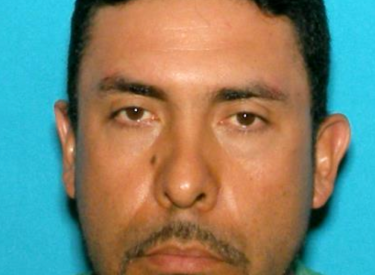 Hayspost.com
GRANT COUNTY— Law enforcement authorities investigating a double-fatal crash that occurred in southwest Kansas in 2019 captured a man accused of fleeing the accident scene, according to the United State's Marshals Service.  
On July 28 , the Kansas Fugitive Apprehension Task Force and the Southeast Region Fugitive Task Force arrested 46-year-old Paulo I. Garcia in Douglas County, Georgia. Garcia was wanted out of Grant County Kansas, for "leaving the scene of an accident which involved great bodily injury/death, and felony theft."
In October of 2019, the Kansas Highway Patrol reported that just before 12:30 p.m. on that Saturday, a 2007 Kenworth truck was westbound on Grant County Road 10 three miles north of U.S. 160.
The driver, later identified as Garcia, failed to yield right of way to a 2012 Chevy Silverado that was southbound on County Road X and driven by Kevin Jay Coyle, 57, Turpin, Oklahoma. The Kenworth entered the uncontrolled intersection directly into the path of the Silverado.
Coyle and his father 81-year-old Gerald Lee Coyle also of Turpin, Oklahoma, who was a passenger, were pronounced dead at the scene.
While a witness to the crash was working to assist the victims, the driver of the Kenworth truck drove away in the witness's pickup, according to KHP Trooper Michael Racy. Authorities located the stolen pickup in a Haskell County, Kansas field. 
Garcia was also wanted for a federal supervised release violation in Wichita.   He is being held without bond, according to online jail records.
"I am proud of the dedicated work of our Fugitive Task Force, and I hope this arrest will help the victim's family get some sense of closure," said Ronald Miller, US Marshal for the District of Kansas.