Dr. Ken Trzaska Finalist for President at College of Dupage in Illinois
Joe Denoyer - April 30, 2019 5:00 pm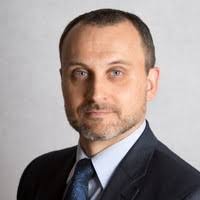 By Wendy Parks – College of Dupage
The College of DuPage Presidential Search Committee provided three finalists for the COD Board of Trustees' consideration:
The Board will conduct interviews and host public open candidate forums next week at College of DuPage prior to making a final decision and naming the next president. Board Chairman Frank Napolitano and COD Faculty Association President Shannon Toler will host the open forums. All forums will be held at 4 p.m. in the Student Services Center Atrium with Dr. Moore, Dr. Caputo and Dr. Trzaska scheduled for May 6, 7 and 8, respectively.
"On behalf of the Board of Trustees, I would like to personally commend the members of the Presidential Search Committee for their hard work, commitment to community service and due diligence in this vital task of identifying final candidate suggestions for the Board's consideration," said Napolitano.
The 16-member search committee includes a wide range of volunteers affiliated with business, legal, financial, government and education communities in District 502, and taxpayers as well as members of COD faculty, administration, managerial and classified staff.  In addition to Napolitano, the committee also includes Board Vice Chairman Christine Fenne.
The presidential search began following the departure of former College of DuPage President Dr. Ann Rondeau, who resigned to assume leadership at the Naval Postgraduate School in Monterey, Calif. The Board unanimously voted to appoint Dr. Brian Caputo, Vice President of Administration and CFO at the College, as interim president effective Jan. 1, 2019.
In January, the Board approved a contract with AGB Search to assist in the process, including establishing search goals and leadership priorities to guide the search committee. The Washington, D.C.-based firm specializes in executive searches for higher education institutions and was founded by the Association of Governing Boards of Universities and Colleges in 2010.