Donations Being Accepted To Assist Cattle Ranchers
Joe Denoyer - March 7, 2017 3:30 pm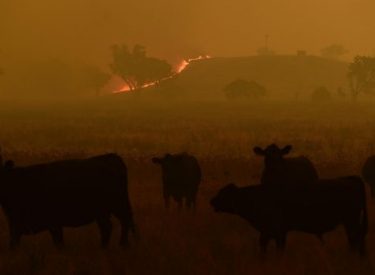 The Kansas Livestock Association is launching a relief effort for ranchers affected by wildfires that have scorched hundreds of square miles of land in the state.
The group said Tuesday it is accepting donations of feed, fencing supplies and cash for the ranchers who've lost fencing, forage resources, harvested feed and an undetermined number of cattle in the blazes.
The association says ranch homes and outbuildings also were among the losses.
Donations may be made by contacting the association, with cash contributions payout through the Kansas Livestock Foundation, the association's charitable arm.