Dodge City Woman Pleads No-Contest
KSCB News - September 12, 2010 12:00 am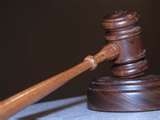 A Dodge City woman has pleaded no contest to child abuse and aggravated child endangerment.
Flory Tino entered the no contest plea Thursday. Tino is scheduled to return to court for sentencing after a pre-sentence report is completed.
The Dodge City Globe reports that the charges stemmed from allegations that Tino had severely shaken her 8-month-old son in March.
Assistant Ford County Attorney David Belling said a Wichita physician determined that he had suffered a traumatic brain injury and other injuries suggesting that he had been violently shaken.