Dodge City Police Look For Bank Robbers
KSCB News - October 22, 2010 12:00 am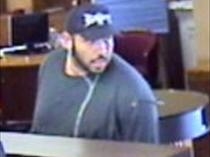 October 21, 2010
Police in Dodge City are looking for suspects from a robbery at the Bank Of America on Central Avenue in Dodge City.
The robbery occurred around 2:00 Thursday afternoon, when two men walked into the bank, with a possible third suspect waiting outside in a silver or grey Chrysler P-T Cruiser with tinted rear windows.
Police say the subject should be considered armed and dangerous. If you see them, call 911. For any other tips call Crimestoppers at (620)-227-STOP or 1-800-KS-CRIME. or 1-800-KS-CRIME.