Dodge City Officials To Deal with Statue Display
KSCB News - April 8, 2013 8:39 am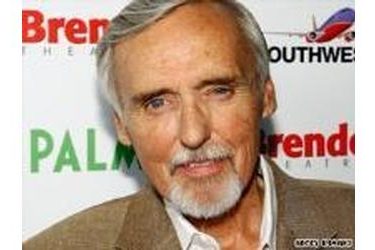 Dodge City officials are not quite sure just where to put two massive sculptures donated by the Dennis Hopper Art Trust to the city where its namesake was born and raised.
The pieces are known as La Salsa Man and Mobil Man. They are 26 and 21 feet tall respectively. The trust administrator calls them a "large, impactful and a defiant blend of Californian and Southwestern culture mixed with Hollywood grandeur."
County Commissioners unanimously voted to put the statutes at the special events center. The city commissioners unanimously voted against that placement, suggesting instead displaying them at a park in town.
The arts council is working on details of getting the large pieces to Dodge City.
An unveiling is planned May 17.