Dodge City No Hits Redskins
Brock Kappelmann - May 12, 2021 6:43 am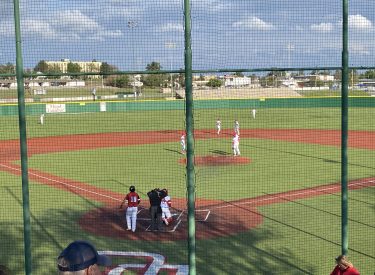 For the second time in three games, the Redskin baseball team did not have a hit.  On a 50 degree night at Demon Field in Dodge City, the Red Demons run ruled the Redskins 10-0 in six innings.  Dodge City's Max Friess tossed the no hitter.
Dodge City scored five in the first aided by a Redskin error and a ball lost in the sun in left.  They added two in the second and one in the third before a two run sixth to end it.  Brooks Kappelmann and Oscar Rubio pitched scoreless innings for the Skins who used five pitchers.
The Redskins finish 0-8 in the WAC and are 5-12 overall.  Dodge City wins the WAC for a fourth time and first time since 2017.  The Demons are 14-6 overall and finish 7-1 in the WAC.  Liberal plays at Hays on Thursday against Hays at 3 and Garden City at 5.  The games are non conference games.