District Magistrate Judge Vernon Butt of Stanton County retired January 11
Joe Denoyer - January 19, 2021 2:25 pm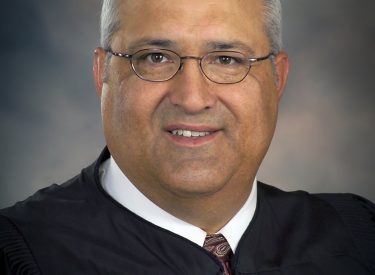 District Magistrate Judge Vernon Butt of Stanton County retired January 11 after 16 years of service.
Butt was elected judge in 2004. Stanton County is part of the 26th Judicial District, which also is composed of Grant, Haskell, Morton, Seward, and Stevens counties.
When the previous magistrate judge announced she was retiring, community leaders asked Butt to seek the position.
Butt said he had been active in his community of Manter, serving as mayor, volunteer firefighter and fire chief, volunteer emergency medical technician, hunter safety instructor, and Boy Scout leader.
"My first response was no; I already had too many things on my plate. They were pretty determined they needed me," he said. "But it absolutely was a good decision."
Butt was a heavy equipment operator in road construction, so he knew he had a lot to learn.
He was certified within a year by the Kansas Supreme Court as a magistrate judge. Nonlawyers must be able to pass an examination given by the Supreme Court to become certified within 18 months.
Funding of the state's court system has been a primary concern during his tenure as a judge, Butt said.
"The Legislature has made a tremendous push to see how cheaply we can make the judiciary operate in Kansas," he said. "I want a quality judiciary. I don't want to see how cheap we can run it. I want to see how well we can run it."
Butt was born and raised in Garden City. A graduate of Garden City High School, he attended community college before serving four years with the U.S. Marine Corps.
He and his wife Leilah, have been married 44 years and have two children and five grandchildren. They have lived in Stanton County since 1979. Butt said they are outdoor enthusiasts and plan to retire to a mountain property about halfway between Lubbock, Texas, and Denver, where their children live.
District magistrate judges in the 26th Judicial District are elected by partisan ballot. Butt was last elected to a four-year term in 2016.