District Magistrate Judge Steven Santala retiring October 6
Joe Denoyer - October 6, 2023 10:23 pm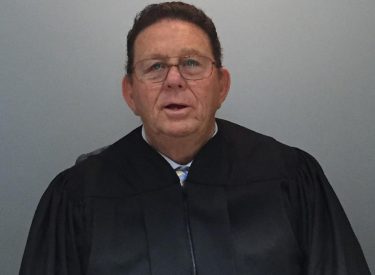 TOPEKA—District Magistrate Judge Steven Santala will retire today, October 6, after serving seven years in Haskell County of the 26th Judicial District.
The 26th Judicial District is composed of Grant, Haskell, Morton, Seward, Stanton, and Stevens counties.
Santala was appointed district magistrate judge in Haskell County in 2016. When asked what he likes most about serving as a district magistrate judge, he said it's the people.
"My favorite part of being a judge is the people you work with," said Santala.
Santala graduated from the University of Northern Colorado. He worked for a certified public accountant firm until 1975, when he joined the Federal Bureau of Investigation. He retired from the FBI in 1998 and moved to Kansas to care for his ailing parents.
Santala was married for 51 years before his wife passed in July 2023. He is retiring from his magistrate position to process his wife's passing.
District magistrate judges in the 26th Judicial District are elected by partisan ballot. Santala was last elected to a four-year term in November 2020.