Distracted Driving Accident Injures Turpin Woman
Joe Denoyer - October 16, 2018 9:47 pm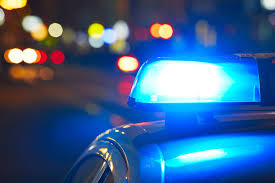 An early morning accident on Highway 83 has injured a Turpin woman. The accident occurred at approximately 8:37am Tuesday morning 7 miles north of Turpin on Highway 83 when a 2013 Hyundai Santa Fe SUV which was heading north, and was being driven by Tamera Holdeman, 50, of Turpin Ok, became distracted with something inside her vehicle. Holdeman rear ended a  1994 Toyota Paseo being driven by Alberto Aguilar, 47, of Liberal.
Holdeman was  transported  by Seward County Kansas EMS to Southwest Medical Center in Liberal, Kansas.  She was admitted with  head and trunk external injuries. She is listed in stable condition.
Aguilar was not injured in the accident. Seatbelts were in use in both vehicles.