Deuces and Mercs at the Brick This Weekend
Brock Kappelmann - June 19, 2020 9:00 am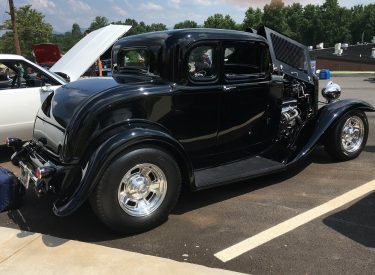 Better late than never, the Yellow Brick Road Car Show will be staged in Liberal's Light Park Saturday.
After the popular event was postponed due to coronavirus, it was re-scheduled for Saturday.
Deuces and Mercs at the Brick is the name of this year's event. The car show is Saturday from 8 am to
3 pm with awards at 3 pm. Proceeds will benefit the local Boy Scouts of America. The Midwest Deuces
and Rodding USA Magazine will again be in town for the event. All cars are welcome. There will be drawings and prizes throughout the day.  There will be a dedication for a new flag display at Light Park. The display is dedicated to veterans and first responders.
There will be free barbecue for registrants and sponsors at 5 pm at Billy's Friday night. The band Insufficient Funds from
Amarillo will perform Friday night beginning at 6:30.
The Yellow Brick Road Car Show is sponsored by Billy's Ayr Lanes, Mother's Car Care, and Rodding USA Magazine.
For more information call Bill Hill at 629-7505 or www.yellowbrickroadcarshow.com.