Designer Drug Packets Seized In Garden City
KSCB News - July 26, 2012 3:36 pm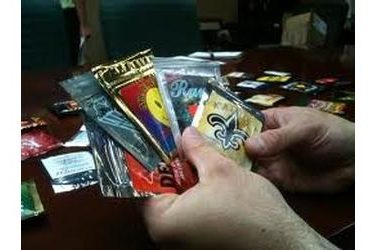 The Drug Enforcement Administration has arrested 91 people and seized more than $36 million in cash in a nationwide crackdown on people who make and sell designer drugs.
The Drug Enforcement Administration on Thursday announced results of Operation Log Jam, targeting synthetic drugs like so-called "bath salts" and fake marijuana, items commonly sold at head shops and some convenience stores and often targeted at teenagers.
The DEA says agents in 31 states also seized 4.9 million packets of synthetic marijuana and material to make 13.6 million more packages. They also seized 167,000 packages of bath salts and materials to make many more.
Bath salts can mimic the effects of cocaine, LSD and methamphetamine.
Experts who have studied the drugs estimate that there are more than 100 different bath-salt chemicals circulating.
James Shroba of the DEA office in St. Louis says synthetic drugs are a growing problem around the nation, including the six states his office covers — Missouri, Iowa, Nebraska, Kansas, South Dakota and southern Illinois. He says the crackdown sends a message to manufacturers and sellers that law enforcement is coming after them.