Derby Shows Dominance in Series Finale
KSCB News - June 10, 2013 7:11 am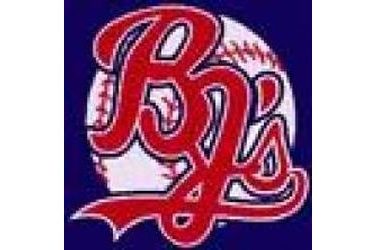 The Derby Twins pounded the Liberal Bee Jays 15-3 Sunday night at Brent Gould Field. Derby wins the series 2-1. The Twins scored five in the first, eight in the fifth, and two in the eighth on a frustrating night for the BJ's. Liberal's Alec Isaac and his head coach Brandon Kitch were both ejected from the game.
The Twins jumped all over starter Jose Rosales-Rodarte for five in the first before the BJ's scored three of their own in the first when Cowley's Dylan Delso pounded a three run homer over the left field wall. But Derby blew the game open with eight in the fifth on six hits and three walks.
Liberal had 10 hits in the loss but allowed 18 Twin hits. Delso, Wichita State's Tanner Dearman, Lubbock Christian's Tanner Rainey, and Cisco's Alec Isaac had two hits a piece in the loss.
Liberal is 6-3 overall and 3-3 in the Jayhawk West while the Twins are 3-4 and 2-4 in the Jayhawk.
The Bee Jays play at Dodge City Monday night at 7 with the Dugout Show at 6:45 on Talkradio 1270 and kscbnews.net.