Denoyer Elected New GOP Chair
KSCB News - January 12, 2014 8:30 pm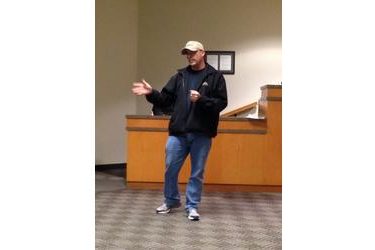 Joe Denoyer was elected as the new Chairman of the Seward County Republican Party by the Republican Precinct Committee. Denoyer takes over for Reid Petty who stepped down due to time constraints as a State Representative. He was the Chair for three years. Petty believes Denoyer is the person for the job.
"Joe has been a solid city commissioner over the years. He recently led the charge for the city to uphold the 2nd Amendment on concealed carry and he has a solid voting record when it comes to Republican principles. Joe also has a solid background of being a great fundraiser which is key for this position," Petty said.
Denoyer looks forward to being the new Chair.
"I consider it an honor to have the confidence of the Precinct Committee members, to serve as the Chair of the Seward Republican Party. I would like to thank immediate past Chair, Rep. Reid Petty, Vice-Chair Vanessa Reever and all the members who have laid the ground work to once again bring the Republican Party back to prominence here in Seward County. I look forward to working with my fellow Republicans and continuing the work that has already been started not only here in Seward County, but across the region and state as well," Denoyer said.
Seward County Clerk Stacia Long also joins the Seward County Republican Leadership team as she was elected the new Treasurer. Long replaces Terry Kilgore, who moved to Oklahoma.