Demons Haunt Redskins Late
KSCB News - February 1, 2012 7:18 am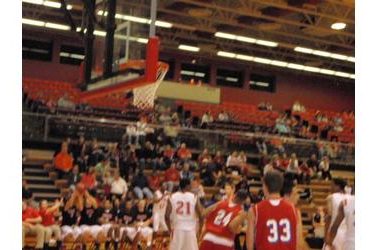 Liberal head coach Drew Gruver liked his team's effort Tuesday night. They played with more energy than in recent games. They took charges and created turnovers. Osvaldo Villareal hit three first quarter three pointers. But Dodge City stayed calm and made a second half run to beat the Redskins for a fifth consecutive time 55-43 in the Big House.
Liberal led 15-8 and 21-14 in the second quarter but led just 21-19 at the break. The Skins led 29-28 in the third quarter before the Demons ripped off runs of 10-0 and 13-2. Liberal never threatened again. Key turnovers down the stretch doomed LHS.
DeVondre Livingston led Liberal with 15 while Villareal scored 12. Trey Hallman led the Red Demons with 15.
Dodge snaps a three game losing skid and is 6-7 overall but 3-0 in the WAC. Liberal falls to 3-11 overall and 0-3 in the WAC.
Liberal hosts 5-9 Great Bend Friday night at 7:45 on Talkradio 1270 and kscbnews.net.
The Redskins will be featured during the Rowdy Crowd Show at Billy's Thursday night at 5:30 on Talkradio 1270 and kscbnews.net.