Democratic Party to Host Candidate Meet and Greet
Joe Denoyer - September 10, 2022 7:46 pm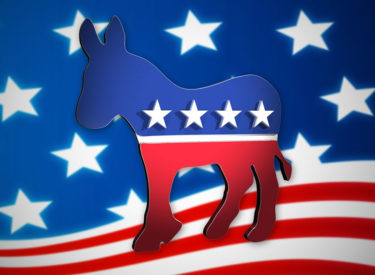 The public is invited to a Meet and Greet for Kansas Democratic candidates from 6 to 8 p.m., Tuesday, Sept. 13, at the Rock Island Road Depot, 4 Rock Island Road, Liberal. There will be four candidates at the event, Mark Holland, running for U.S. Senate; Jeanna Repass, running for Kansas Secretary of State; Jimmy Beard, running for District 1, U.S. Congress; and Jose Lara, running for State Senate District 38. The event is sponsored by the Kansas State Democratic Party and the Seward County Democratic Party.
"The candidates will each make remarks about their candidacy but there will be plenty of time for questions and individual time with the candidates," said Kay Burtzloff, chair of the local Democratic Party.
Pizza and ice cream will be served at the event along with other refreshments. "We want this to be a fun and educational event that is open to families. We think it's important for people to research the candidates that are going to be on the ballot," Burtzloff said.
For more information about the event, contact Burtzloff at 620-629-0203 or email [email protected].