Defense Propels Lady Saints to Quarterfinal Win
Brock Kappelmann - March 6, 2017 6:40 pm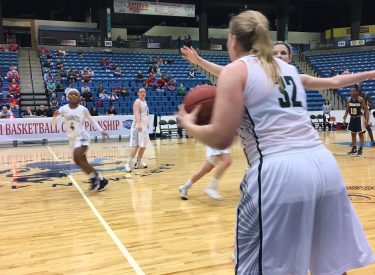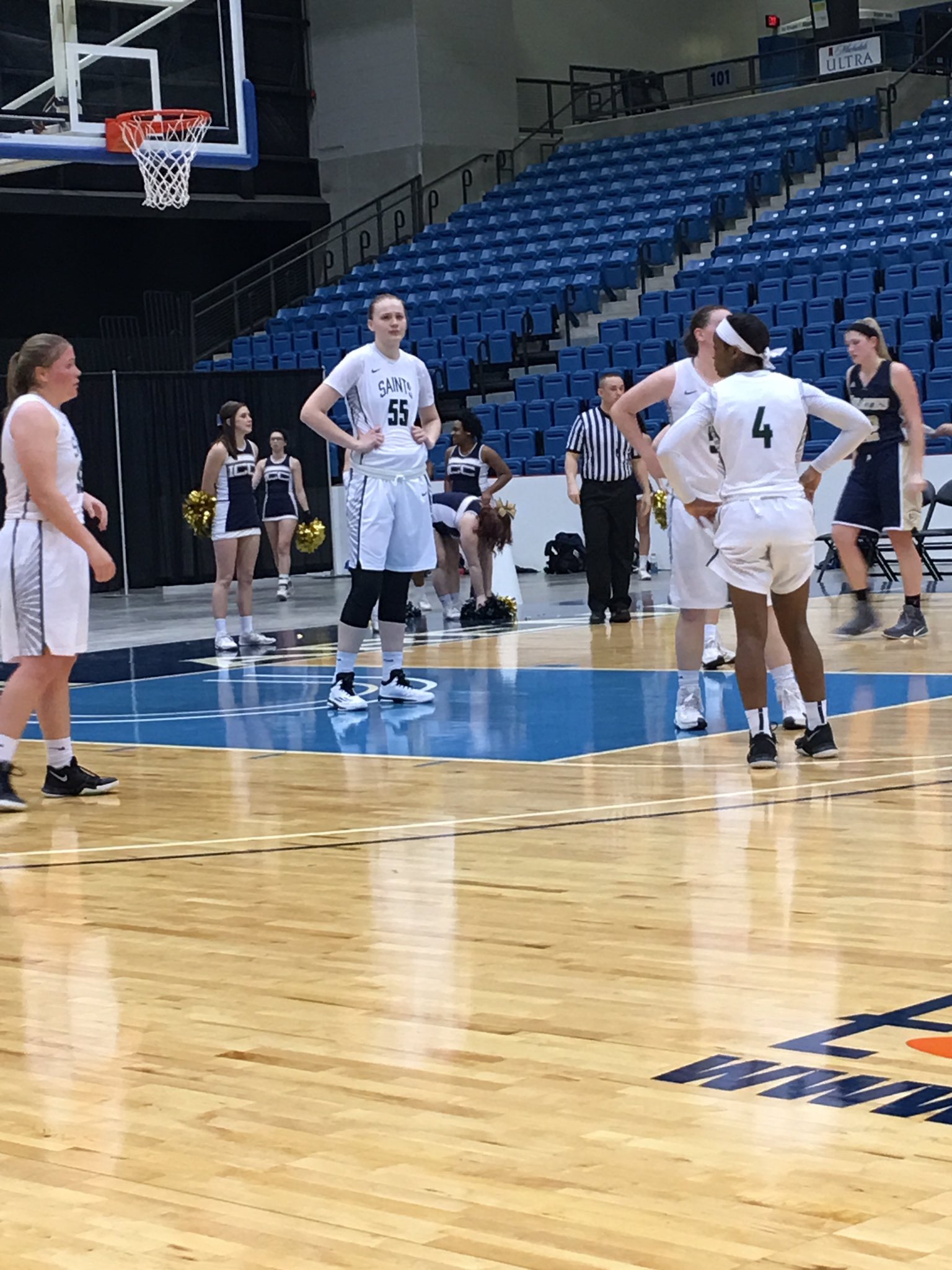 The Seward Lady Saints made more history Monday. This time with their defense. The Lady Saints defeated Independence 57-33 Monday afternoon at Hartman Arena in the quarterfinals of the Region 6 Tournament. Indy's 33 is the lowest point total in the history of the tournament.
The Lady Saints held the Lady Pirates to 26 percent shooting. Indy was 2-18 from three. Seward held Indy guard Jaynee Alston to two points after she scored 26 points in the two other meetings between the two teams.
Seward led 12-9 after one and outscored Independence 17-4 in the second for a 29-13 lead at the half. Seward led 46-25 after three.
Mollie Mounsey set the SCCC record for three pointers in a season with 129. She had 16 points, six rebounds, and five assists.  Brennyn Seagler had 13 points, five rebounds, five assists, and seven steals. Joanna Grymek had 10.
Seward advances to the semifinals for the third consecutive season. They are 30-1 and have won 30 or more for a tenth time in program history. Independence finishes 13-19. The Lady Saints play Tuesday afternoon at 3 with Saints Shootaround at about 2:45 on. 107.5 and kscbnews.net. Seward plays Cloud. The Lady T-Birds beat Coffeyville 82-62.