Defense Lets Down in Loss to A's
KSCB News - June 20, 2014 6:42 am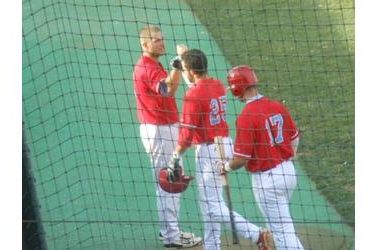 The Liberal Bee Jays committed five errors and allowed eight unearned runs in an 11-4 loss to the Dodge City A's Thursday night at Brent Gould Field. Liberal finishes their homestand 2-4 and allowed 10 or more runs in three consecutive games and four times during the homestand.
Dodge City scored three unearned runs in the first as Liberal had two errors on throws from the first baseman to second base. Liberal scored in the first when Seth Stevens doubled home a run but also lost a chance for a bigger inning when Alec Isaac was thrown out at home. The Bee Jays tied the game in the second when Mike Rampone launched a towering home run to left. The A's scored three runs on five hits in the third. Alec Isaac lined a homer to left center for his fourth of the season to make it 6-4 A's after five. Dodge scored an unearned run in the sixth to lead 7-4. The A's added four unearned runs on three hits and two errors. Rampone, Isaac, Seth Stevens, and Brady Cox had two hits a piece. Starting pitcher Nick Jones went 5.2 innings allowing seven runs but three were earned. Zach Thompson pitched 3.1 innings allowing five runs and no earned runs.
Dodge City had 11 runs and 16 hits without an error. Liberal had four runs and 10 hits and five errors.
Liberal is 8-8 and 4-8 in the Jayhawk League. Dodge City is 7-8 and 2-8 in the Jayhawk.
The next BJ opponent is Wellington who is 17-0 and 10-0 in the Jayhawk after a 4-3 win over El Dorado in 14 innings in El Dorado.
The games Friday, Saturday, and Sunday night in Wellington air on 1270 and kscbnews.net.
Wellington 10-0
Derby 7-4
Hays 7-5
Liberal 4-8
El Dorado 3-8
Dodge City 2-8