CRP Land Released For Grazing in 12 Kansas Counties
KSCB News - May 18, 2011 7:20 am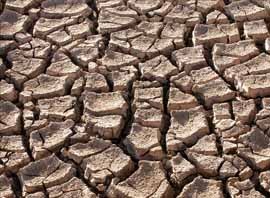 The federal government has approved the use of Conservation Reserve Program acreage for emergency grazing in 12 drought-stricken counties of western Kansas.
The decision by the U.S. Department of Agriculture's Farm Service Agency was announced Tuesday by Republican Sens. Pat Roberts and Jerry Moran of Kansas.
Roberts says a shortage of available feed caused by months of
drought is placing a severe hardship on Kansas cattle producers.
Moran adds that the order will help producers keep cattle they might otherwise have to sell.
The order is in place through Sept. 30 and applies to a maximum
75 percent of a user's CRP acreage. The 12 counties are Grant,
Hamilton, Haskell, Kearny, Lane, Meade, Morton, Ness, Seward,
Stafford, Stanton, and Stevens.
CRP pays farmers to take fragile acreage out of production to help prevent topsoil erosion.