Croy, Paris Recognized by the Local and 7th District VFW
Joe Denoyer - February 5, 2023 10:29 am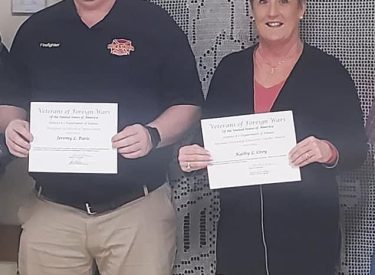 Recently, Kathy Croy of USD 480 was selected as VFW Post 3166 Teacher Of the Year and the 7TH District Teacher of the Year for grades 9-12.
Jeremy Paris of the Liberal Fire Department was selected as VFW Post 3166 Firefighter of the Year and the 7th District FIrefighter of the Year.
The Awards were presented by the 7th District Commander Gerald Marvin at the 7th District Midwinter Convention at Post 7972 Ransom, Kansas.