Court Temporarily Blocks Biden Administration Vaccine Rules for Private Employers
Joe Denoyer - November 6, 2021 2:56 pm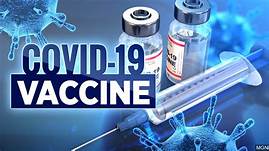 A federal appeals court on Saturday temporarily blocked the Biden administration's new rules that require many employers to ensure that their workers are vaccinated or tested weekly for Covid-19.
A three-judge panel on the New Orleans-based Fifth U.S. Circuit Court of Appeals granted an emergency stay prohibiting enforcement of the rules for now, saying they raise "grave statutory and constitutional issues."
The Fifth Circuit said it would quickly consider whether to issue an injunction against the vaccine and testing requirements, ordering the Biden administration to file initial legal papers by late Monday afternoon.
The rules, issued by the Labor Department on Thursday, apply to employers with more than 100 workers. Lawsuits challenging the requirements have been filed in courts around the country. Plaintiffs in the case before the Fifth Circuit include both private employers and a group of Republican state attorneys general.