Couple Arrested In 1992 Dodge City Murder
KSCB News - March 30, 2015 8:23 pm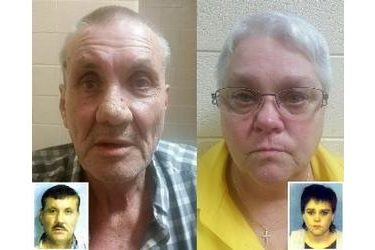 A couple wanted for a 1992 murder in Dodge City has been arrested in Georgia.
Roger and Kelly Jones were arrested at a Monroe County, Georgia campground last week. A tip to Kansas authorities led to the arrest. Monroe County investigators said a search of a camper discovered evidence of multiple identities used during their years as fugitives.
The Jones are wanted for the 1992 murder of Patrick Howe. Howe's body was found in a ditch west of Dodge City. Howe worked at a Dodge City motel operated by the Jones. Investigators believed Roger Jones killed Howe after Howe told him he wanted to move to Oklahoma.
The murder case and search for Roger and Kelly Jones was featured on "America's Most Wanted"