Country Stampede Moves Permanently to Topeka
Joe Denoyer - June 19, 2019 3:00 pm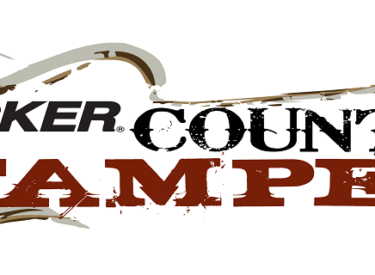 The Topeka Capital-Journal reports Topeka's Heartland Motorsports Park will be announced Thursday as the new permanent home of the Country Stampede Music Festival.
—-
Country music fans and their tourist dollars are moving to another spot for Country Stampede this summer.
Manhattan's biggest country music festival of the year is being moved to Topeka this year because of flooding concerns near the Tuttle Creek lake park area.
Country stampede will be moved to the west side of Heartland Motor Sports Park in south Topeka.
Organizers made the announcement Friday morning – but the actual grounds where stages will set up and where people will camp will be officially decided early next week.
It's a big win for Topeka's economy – and a substantial tourism loss for Manhattan.
The decision to change locations had to be made now to allow time for a move -i n time for the big three day show.
Wayne Rouse, the president of Country Stampede said, "It takes time to move everything, if we waited much longer we wouldn't have been able to make the move."
Even though the location is changing this year – the event itself stays the exact same.
"All the stages, all the entertainers, the vendors, camping, everything that was purchased for camping. If you had electrical, there'll be electrical," Rouse said.
The dates won't change either. Country Stampede will go on as scheduled June 20th trough June 22nd.
The City of Manhattan estimates the stampede – and its huge throng of fans – generates an estimated $8 million for the local economy.
"It's got a great potential, our city has great potential … Events like these come up to heartland park I think it's good for all of us," said Khush Patel, the owner of the Super 8 near the airport.
"Not just my property but every hotel in Topeka would be generating revenue … Good in terms of hotel occupancy as well as the city tax revenue the city will generate."
With such a big event – it requires a lot of security and extra policing.
Riley County has always taken charge of the security details, with help from Pottawatomie County.
That role now falls on the Topeka Police Department and the Shawnee County Sheriff's Office.
TPD and Shawnee Co. law enforcement will meet Monday to discuss how they'll keep people safe at country stampede – and whether or not they'll call in nearby agencies to help.