Convicted Men Want Victim Impact Statements Barred
Joe Denoyer - November 15, 2018 1:42 pm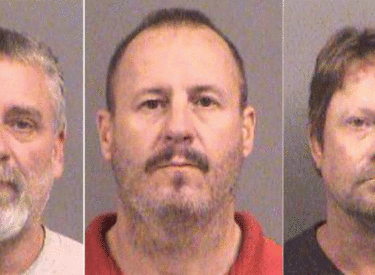 (AP) Attorneys for three Kansas militia members convicted of plotting to bomb a mosque and apartment complex housing Somali immigrants in a western Kansas meatpacking town have asked the court to bar at sentencing any victim impact statements because no one was hurt.
Prosecutors say the men are trying to "minimize their actions and de-personalize their crimes.
The dispute has derailed a two-day sentencing hearing that was scheduled to begin Monday. U.S. District Judge Eric Melgren is expected to set a new sentencing date after conferring with attorneys Thursday.
A jury convicted Patrick Stein, Gavin Wright and Curtis Allen of one count of conspiracy to use a weapon of mass destruction and one count of conspiracy against civil rights in April. Wright was also found guilty of lying to the FBI.