Contestants Set For The LHS Booster Club Country Showdown
KSCB News - January 3, 2011 11:01 pm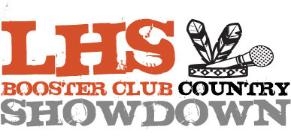 A panel of independent judges listened to the 40 entries that were submitted for the 2011 LHS Booster Club Country Showdown and narrowed the field to the top 25. The contestants will be competing for over $3,000.00 in cash and prizes, and the opportunity to be an opening act for the Jerrod Niemann concert on January 15th. This is an audience vote and a judged competition with the audience votes and the judges scores each weighing 50% of the total score.Here are the Showdown Contestants in alphabetical order:
Jamie Allen – Aurora Colorado
Jessica Baldwin – Plains
Lorrie Cook – Forgan
Adrianne Davis – Dodge City
Katelynn Draper – Hooker
Wally Garcia – Garden City
Aaron Gonzales – Cimmarron
Shannon Heglin – Ulysses
Matt Holley – Hugoton
Allison Hulsey – Beaver
Wendy Keith – Hooker
Brie King – Liberal
Chandler Kirkhart – Tyrone
Kara Lewis – Liberal
Sydney Mathews – Forgan
Colin McClendon – Pampa
Kelsi Moree – Liberal
Becky Robison – Forgan
Erin Russell – Hooker
Lauren Sarchet- Hugoton
Kara Sears – Moscow
Sarah Thompson – Topeka
Jordan Urban – Liberal
Sarah Whitfield – Keyes
Richard Wilson – Liberal
The Showdown is a fundaiser for the Liberal High School Booster Club and is brought to you in part by 102.7 The Legend. The doors will open at 6:00pm on the 14th, with the contest beginning at 7:00pm. Tickets are only available at the door.