Commerce Secretary Toland Coming to Liberal
Joe Denoyer - May 17, 2019 4:50 pm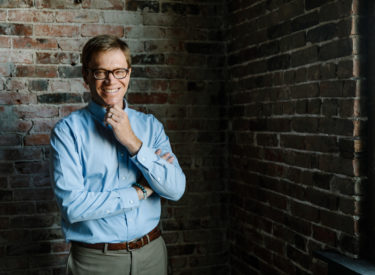 Iola, KS - July 30, 2017 - David Toland, CEO of Thrive Allen County, stands in the organization's office located on the town square.
Kansas Secretary of Commerce, David Toland will be in Liberal on Monday, May 20, 2019. Toland will be visiting Liberal for a bus tour showing the Secretary what quality of life and economic development are in Liberal and Seward County.
The Liberal Chamber of Commerce will be hosting a reception for Secretary Toland after the bus tour for further conversation at the Rock Island Depot.
The Liberal Chamber of Commerce invites the public to come to a reception for the Secretary at the Depot from 4:00-5:00 PM.
Heavy hors d' oeuvres will be served.