Collins Diamonds Named One of Country's Coolest
KSCB News - July 24, 2012 2:03 pm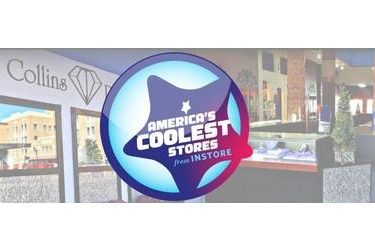 Liberal, KS. July 27, 2012- INSTORE Magazine announced today that Collins Diamonds, Liberal KS, has been named as one of the "TOP 10" Coolest Jewelry Stores in America, small store division. Stores were separated into two divisions, Big Cool and Small Cool, based on their number of full time employees. A panel of industry-expert judges found Collins Diamonds to be one of the "coolest" jewelry stores in America.
"Being named as one of the "Coolest Jewelry Stores In America" is a huge honor for Collins Diamonds" said Colton Bartell, Operations Manager of Collins Diamonds. "This re-affirms that the direction we are taking the store is the right direction."
Part of the reason Collins Diamonds was chosen as one of the "TOP 10 Coolest Stores In America" involved their marketing campaign. "While traditionalist may scoff at shoestring campaigns, getting customers involved in creating ads shows great awareness of social medias power" say the Editors of INSTORE Magazine.
Collins Diamonds will be celebrating this announcement on Saturday, August 11th. "I can't think of a better day to celebrate being named one of the "coolest" stores in America, than on what may very well be one of the "hottest" days in America" said Morgan Bartell. "Stop by the store and "cool" off. We would love to see you."
Collins Diamonds is located at 220 North Kansas, Liberal KS.