Coffeyville Sizzles Past Saints
Brock Kappelmann - February 25, 2023 7:06 pm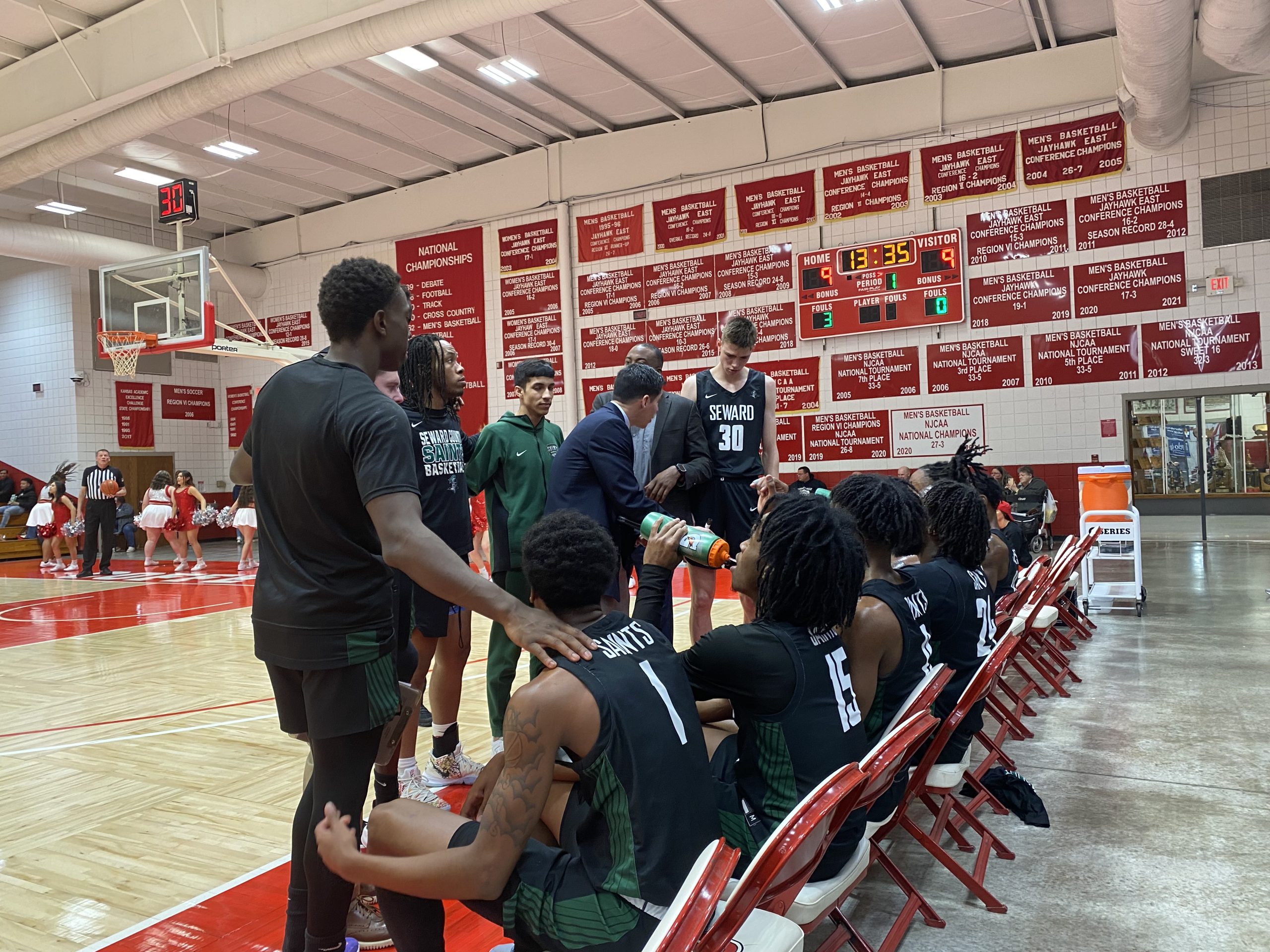 The Seward County Saints dropped their fourth straight game with a 94-68 loss to the Coffeyville Red Ravens Saturday afternoon and evening at Nellis Hall in Coffeyville.  Seward has dropped six of their last seven games.  The Red Ravens shot 53 percent in the win.
Coffeyville led 20-10 before Wilson Dubinsky heated up from three point range and the Saints made it 21-16.  The Ravens led 47-33 at halftime.  The Ravens began the second half on runs of 7-0 and 12-2 to lead 54-33 and 59-35.  The Ravens led 68-43 and led by as many as 29 at 93-64.
The Ravens shot 53 percent and went 8-21 from three for 38 percent which is their conference leading percentage.  CCC shot 22-28 from the foul line.  Seward shot 43 percent and mad 5-13 from three.  The Saints were 15-27 from the foul line.  Coffeyville gashed the Saints on the boards 42-29.
Jaylin Henderson was the Epic Touch Player of the Game with 24 points of 8-13 shooting.  Blessin Kimble had 11 and Wilson Dubinsky hit three from beyon the arch to pull to within one of the school record . Dubinsky had mad 158 three pointers.  Carlo Walton made 159 in 1994 and 1995.
Seward falls to 13-17 overall and 9-15 in the Jayhawk.  Seward is the #10 seed and will go on the road Saturday in the Region 6 Tournament.  #19 Coffeyville is 23-6 overall and 17-6 in the KJCCC.  Seward hasn't won at Coffeyville since 2010.