Cloud Sinks Lady Saints
Brock Kappelmann - November 30, 2022 10:36 pm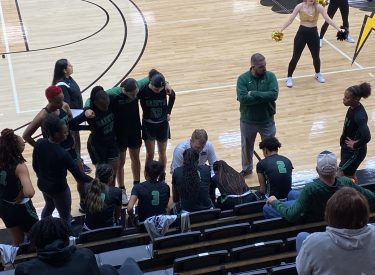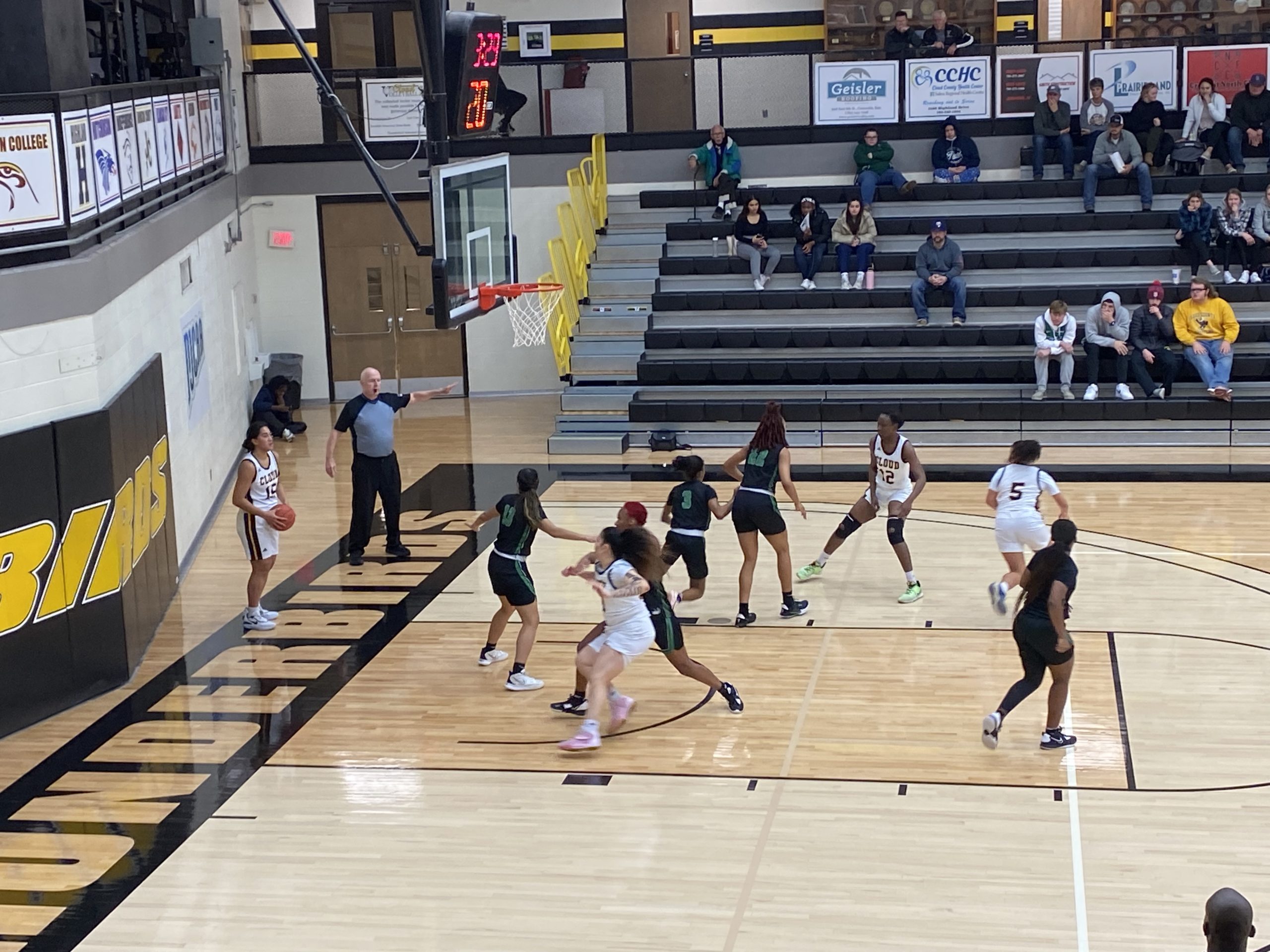 For the first time in seven years, the Seward Lady Saints drop a game to the Cloud Lady T-Bird.  Cloud stymied Seward 62-55 Wednesday night at Bryant Gymnasium in Concordia.  It was their first loss to Cloud since a 53-38 loss to the Lady T-Birds in February on 2016 in Concordia.  SCCC had won four straight at Cloud.  Seward shot just 29 percent in the loss.
Cloud led 15-9 and 20-11 after one quarter.  Seward out scored Cloud 19-11 the second quarter.  Seward led 26-25 and it was the first time Cloud trailed in four games.  The Lady T-Birds led 31-30 at halftime.  Cloud led 45-39 before leading 48-45 after three.  Cloud led by as many as nine on the way to the win.
Cloud out rebounded the Lady Saints 48-29.  Cloud won despite shooting 38 percent and committing 25 turnovers.  Seward shot 29 percent from the field and was 7-30 from three and 10-11 at the foul line.
Kylee Hunt was the Epic Touch Player of the Game with 12 points and only one turnover.  Halima Salat had 12 and De'Shawnti Thomas had 11.
Seward falls to 3-4 overall and 3-2 in the KJCCC.  Cloud is 9-1 overall and 4-0 in the Jayhawk.  Seward plays at Independence Saturday at 2pm on B107.5.