Click it or ticket, or else.
KSCB News - May 21, 2012 1:20 pm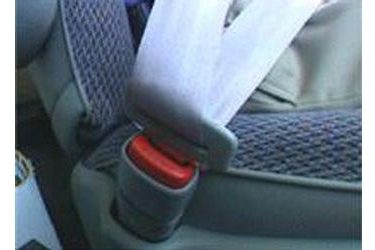 Local law enforcement officers will be hitting the streets in an effort to crackdown on drivers and passengers who fail to buckle up.
The statewide enforcement runs from May 21 to June 3.
Motorists should expect strict enforcement of safety belt use and child passenger safety acts. Kansas law requires all persons in the front seat be buckled. Occupants, aged 14 and over, are cited individually.
The driver will be cited if a passenger under the age of 14 is unrestrained. Children under the age of 4 must be secured in an approved child safety seat. Children, ages 4 through 7, must be securely belted into an approved booster seat unless taller than 4 feet 9 inches or heavier than 80 pounds.
The National Highway Traffic Safety Administration said seatbelts saved 12,713 lives in 2009 nationwide. Officials estimate more than half of people who died in an accident did not wear a seat belt.
The campaign is funded through a grant with the Kansas Department of Transportation.
Kansas lawmakers passed a primary seat belt law in 2010. The measure allows law enforcement officers to stop a vehicle solely for a seat belt violation. Violators could be fined $10.