City Commission Meet, Approves OTLR Funding Request
KSCB News - March 23, 2016 8:20 am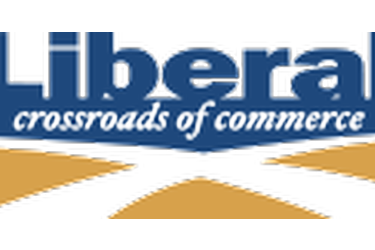 The Liberal City Commission met Tuesday evening at 5:30pm for their regularly scheduled meeting. The meeting kicked off with April being Proclaimed Fair Housing Month in the City of Liberal. The Commission then moved on to action items, and awarded OTLR a $25,000 Grant which will help them complete the construction of 4 homes in the City with other funding to come Kansas Housing Resouce Commissiomn.
The Commission then set a date for a Public Hearing for the condemnation of property at 616 W. 1st Street. The date that has been set is May 10th, unless the property is deemed an immediate hazard, which then would allow the City to go in and raze the structure.
Commissioners approved the purchase of body cameras for the Police Department in the amount of $11,886 with the funds to come from a donation. Approved the purchase of 9 indentical mowers from Keating Tractor to be used in various departments throughout the city. Cost of mowers was $131,130.00.
Jennifer Malin was appointed to a 4 year term on the Housing Authority Board, and the Commission heard a report from Fire Chief Kelly Kirk. He reported to the Board that the City of Liberal's ISO rating improved from a 4 to a 3. Which means overall sevice from the Fire Department, Water Department, and Communications has improved since the last inspection, providing better protection to the community.
The Commissioners will be recommending to the Department of Transportation, Penninsula Airways to be the Air Service provider at Liberal Municipal Airport. PennAir, if approved by DOT, will be offering 2 round trip flights per weekday, and 1 round trip per day during the weekend utilizing a SAAB 340 34 seat plane.
The City Commission also approved a request from Flatlanders Archery Group to hold a closed, 3D Bow Shoot at Arkalon Park on April 2nd.